"I just don't want to be forgotten."
- David Stroud

Scroll
25 by J. David's
The Story Behind the Green
David Stroud, not even 20 years old yet, felt a burden most men three times his age have never had to carry. Then again, David Stroud was not like most men. At 6'5", he was strikingly tall, with a young and friendly face. Naturally, he played basketball, but that was hardly the first thing anyone knew about him. What they noticed first was his spirit.
David had a rare and uncanny ability to win people's hearts within a few minutes of meeting them—made even more striking because it never seemed like he was trying to. He just did. Our owner, David Guenther, had a chance to meet the young David at a difficult moment in both of their lives, and the two of them bonded over their shared experiences.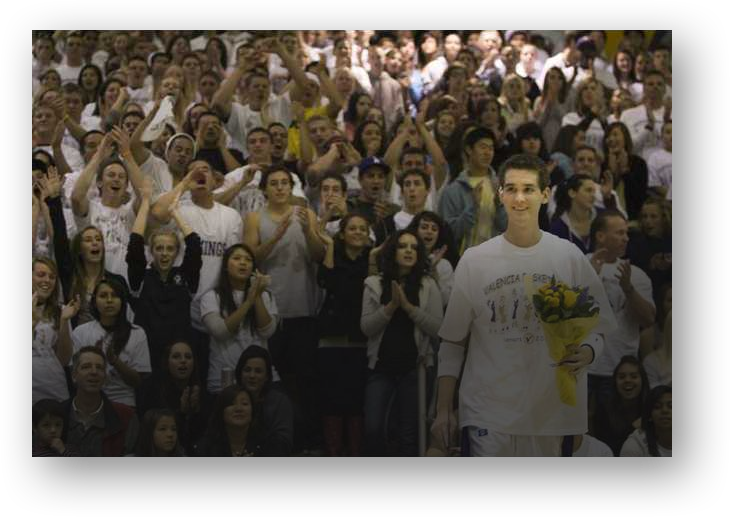 See, David Stroud—high school basketball player (#25 on the Valencia High team) and all-around good kid—had Stage IV Hodgkin's Lymphoma.
Diagnosed in his 17th year, David fought his cancer with remarkable grace and good humor, eventually returning to the court his senior year. Unfortunately, he relapsed just over a year later, succumbing to the disease in August of 2011.
Before he passed, David developed a strong bond with Mr. Guenther, who was one of the only people in David's life who understood firsthand his fears and his pain. Their common experience gave each of them the strength to laugh during the hardest time of their lives. In return, Mr. Guenther tried to encourage David in whatever ways he could. Shortly before David passed, Mr. Guenther used his contacts to arrange a visit from NBA star (and J. David's client) Blake Griffin for David and his friends and family.
It didn't feel like enough—it never does—but he has never been more willing to use his professional contacts to ask for a personal favor. Blake later tweeted about David, saying "Just met the most unbelievably cool kid, David Stroud…you're the man David."
25 by J. David's Clothing Line
The Line. The Legacy.
As he was facing his final months, David shared his worst fear with Mr. Guenther: that he would be forgotten. The elder David promised to help—but understandably, he wasn't sure how.
Only a short while later, the idea struck like lightning. Immediately pulling over to the side of the 405 freeway, Mr. Guenther knew what he could do: he would create a custom line in David's honor. He immediately texted David at the hospital to ask for his favorite color. David replied, "Lime green"—another reflection of David's unique spirit (and taste).
Speaking with David for over 45 minutes, he and Mr. Guenther envisioned a line of clothing and cologne built around David's favorite color. He planned to include lime green crosses—David was a devout Christian—in dozens of pieces of custom clothing, putting a part of the young man in everything he made.
David passed away peacefully only a few days later.
Shortly afterward, Mr. Guenther had his embroidery shop create the first "25 by J. David" label. Years later, we still honor David's life by putting "25 by J. David's" on all our custom pieces—immortalizing David's jersey number and his memory.
Mr. Guenther felt that this line was the least he could do to show others who David was. That was part of David's gift to people—he made them stronger when he was around. Maybe it was the by-product of facing his own struggles and his own fears, but David inspired those around him to be better, to give more, to love harder.
More than anything else, that is his legacy.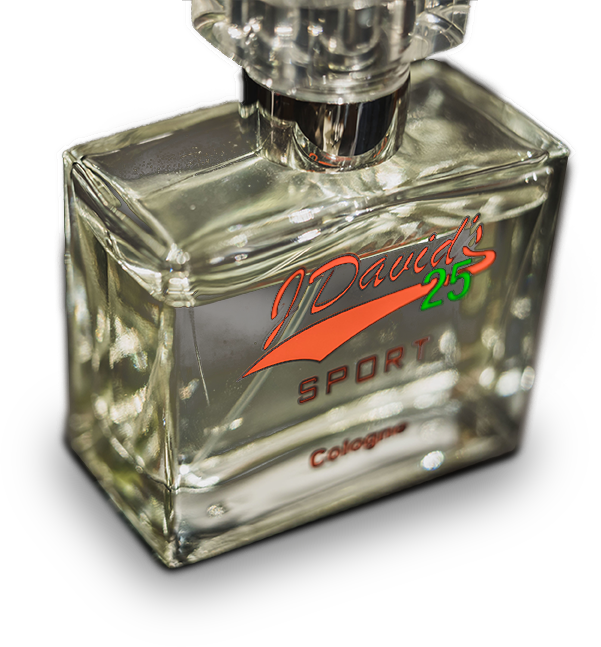 Special Offer
2/5 by J. David's
Visit the store on February 5th to Have 25% of your purchase donated to Los Angeles Children's Hospital.

Add to My Calendar 2018-02-05 9:00:00 2018-02-05 21:00:00 America/Los_Angeles 25 by J. David's - Special Offer Visit the J. David today to have 25% of your purchase donated to Los Angeles Children's Hospital. J. David's Custom Clothiers